INVASION is a short film made about the Unist'ot'en struggle against Coastal Gaslink, made in collaboration with Franklin Lopez and Sam Vinal, intended for community screenings.
An ongoing series of short documentaries produced for the Wet'suwet'en Access Point on Gidumt'en Territory.
Produced for Idle No More. In honour of Art Manuel and the integrity with which he always began with the land and honoured the grassroots people, the #Unsettling150 crew are proud to launch this video filled with Art's words, read by his daughter Kanahus Manuel, to launch the final lead-up to the national day of action, education, and reflection.
Documentary short on Black Lives Matter Toronto activists as they return to march in the 2017 Pride parade before a divided crowd.
Short documentary on the coroner's inquest into Andrew Loku's death, and the officer responsible for his homicide.
Two short docs on Black Lives Matter Toronto's direct actions around the Pride festival.
I produced a five-part series of short documentaries for Black Lives Matter Toronto as they occupied Toronto Police headquarters for two weeks. These videos were each shot and edited the same day the story unfolded.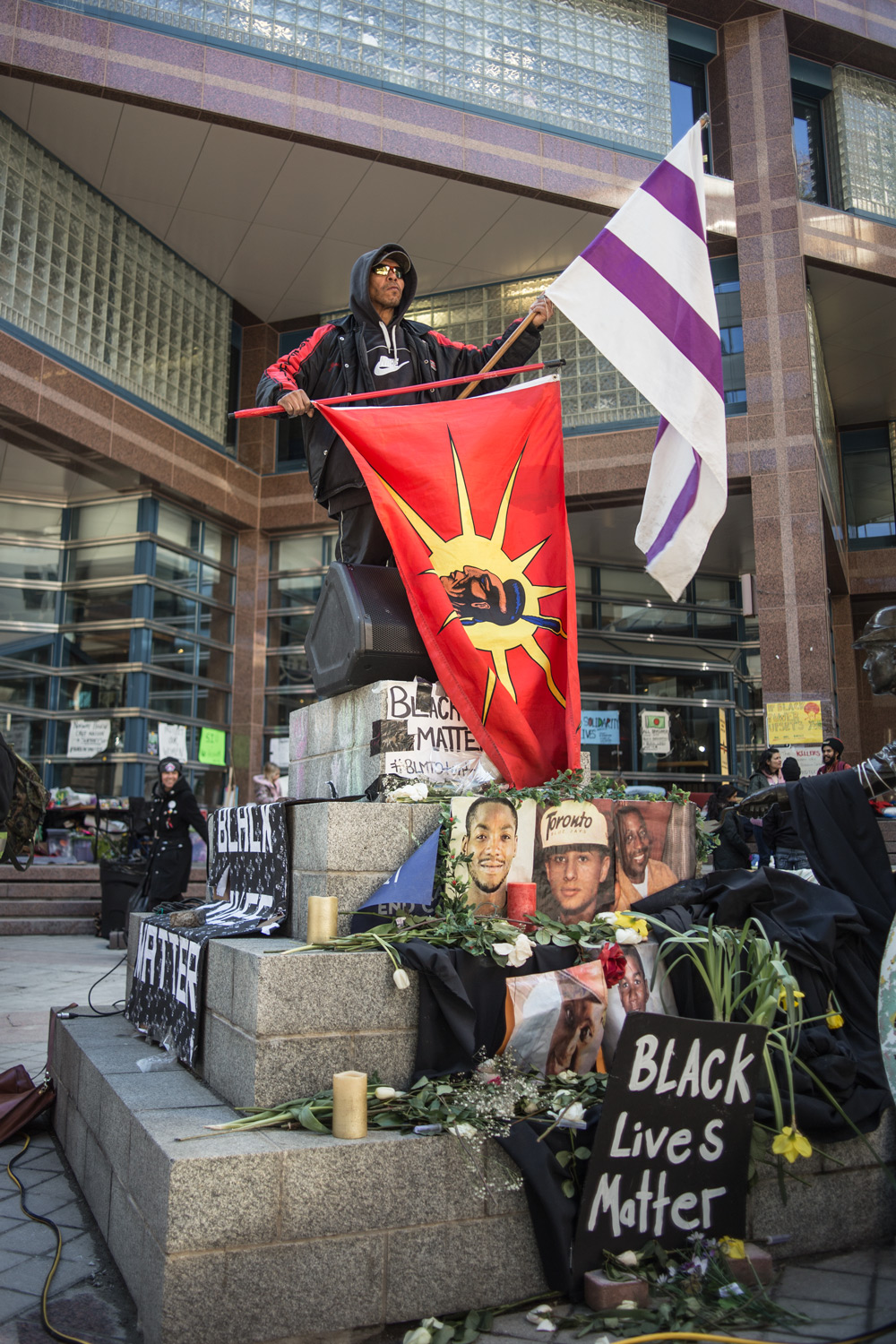 March 30, 2016.
Every day Gary Wassaykeesic climbs onto this statue at Toronto Police headquarters, unfurls the Two Row Wampum, Haudenosaunee Confederacy, and Unity flags, and announces aloud "this is Iroquois land." For the past ten days, through thunderstorms, freezing rain, and snow, Gary has camped with many others at Black Lives Matter Toronto's tent city in solidarity with Black and allied Torontonians who demand consequences for police officers who continue to kill civilians with impunity.