Unsettling Canada 150
Produced for Idle No More. In honour of Art Manuel and the integrity with which he always began with the land and honoured the grassroots people, the #Unsettling150 crew are proud to launch this video filled with Art's words, read by his daughter Kanahus Manuel, to launch the final lead-up to the national day of action, education, and reflection.
Black Pride, 2017
Black Lives Matter Toronto activists return to march in the 2017 Pride parade before a divided crowd. Produced for Black Lives Matter Toronto.
Andrew Loku's Inquest
Black Lives Matter Toronto activists speak outside of Andrew Loku's inquest, after learning that he was killed by officer Andrew Doyle. A version of this video was produced for Black Lives Matter.
Algonquins of Barriere Lake Confront Copper One Shareholders
An Algonquin band councillor and a group of youth from Barriere Lake travel to the shareholder's meeting of Copper One, a junior mining company with a mining claim on unceded Algonquin territory.
Produced for Media Coop. Accompanying article by Shiri Pasternak
Indigenous Activists Disrupt PDAC 2017
Produced for Media-coop. On the first day of PDAC's 2017 gathering, a small group of Indigenous activists and allies unveiled a banner at the booth of Denison Mines, a uranium company with a shared responsibility for the devastation of the Serpent River watershed (Anishinaabe / Ojibway territory, northern Ontario).
Black Pride
A short documentary of Black Lives Matter Toronto's intervention at the 2016 Pride Parade.
I spent several months filming this short documentary in Unist'ot'en territory as the RCMP and pipeline companies increased their presence in the area and attempted to force fracking infrastructure onto unceded Indigenous land. As of May 2016, this video has been viewed nearly 8 million times on Facebook. Edited by Franklin Lopez.
My first short film with AJ+ from October 2014, co-created with Franklin Lopez, reached almost 2 million people via youtube and Facebook.
Activists disrupted the world's largest mining convention, to hold a vigil for the people killed in opposition to Canadian mining projects around the world. The protest came four days after Bertha Cáceras, an Indigenous leader from Honduras, was assassinated in her home. This short video was produced for Submedia.tv, an independent media channel run by Franklin Lopez.
I produced a five-part series of short documentaries for Black Lives Matter Toronto as they occupied Toronto Police headquarters for two weeks. These videos were each shot and edited the same day the story unfolded.
VICE Reports: Canada's Toxic Chemical Valley
Co-produced and co-shot this documentary with VICE Canada in 2013.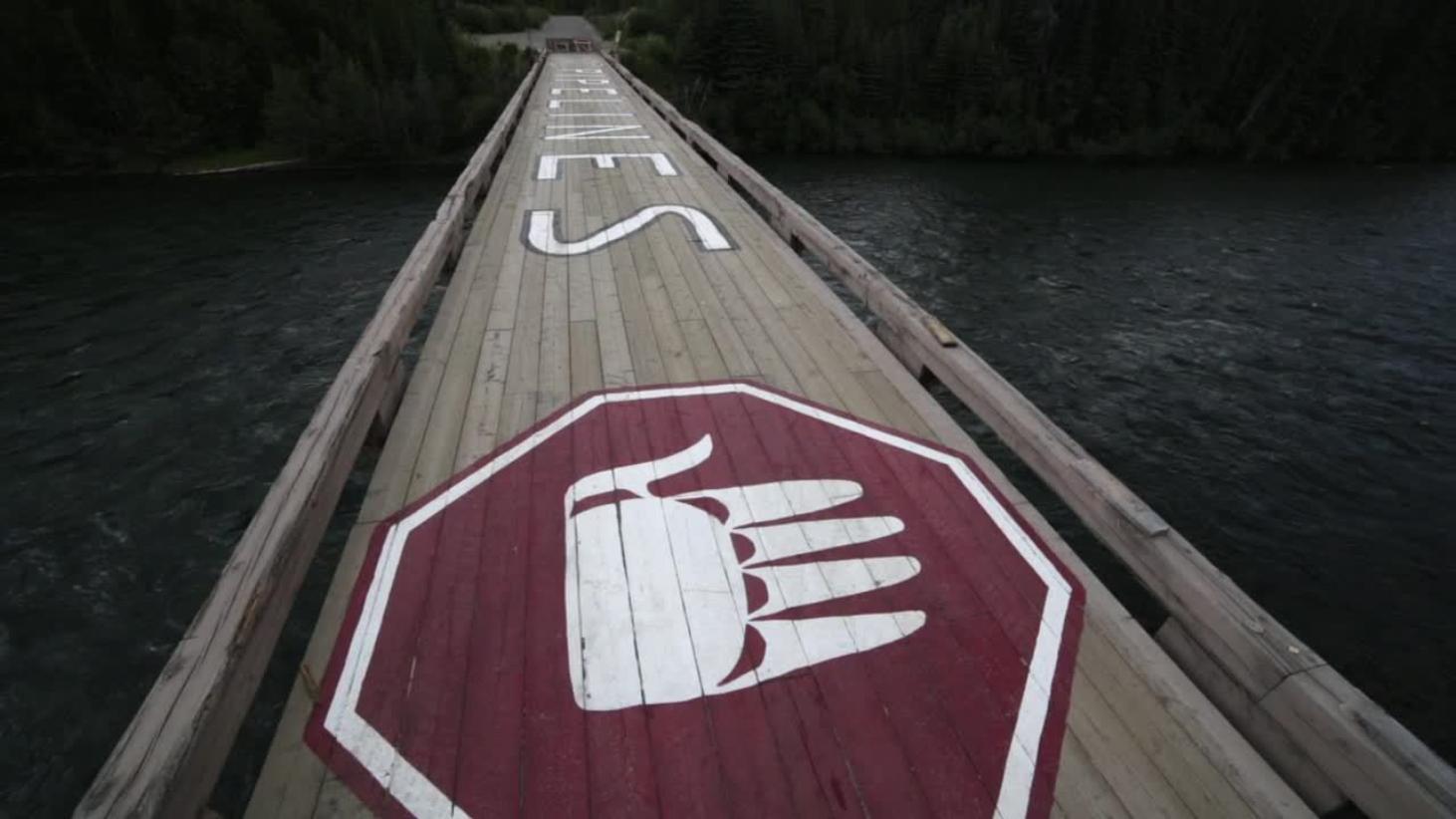 Co-produced this documentary with VICE Canada in 2015, which explores the impact that Canada's 'anti-terror' bill C-51 may have on Indigenous and environmental activists like the Unist'ot'en clan. I filmed the majority of the footage in this documentary and licensed it to VICE as archival material.
Short docs on Unist'ot'en Camp
I produced a number short videos from within Unist'ot'en camp in the summer of 2015, collectively garnering nearly 3 million views on facebook. In this video update from August 30th, 2015, Richard Sam, plaintiff in a Wet'suwet'en court victory against Canfor, checks out the Pacific Trail Pipeline right of way as it is cleared by Chevron. The right of way is cleared up to 2km away from Unist'ot'en camp.